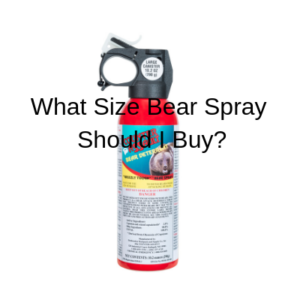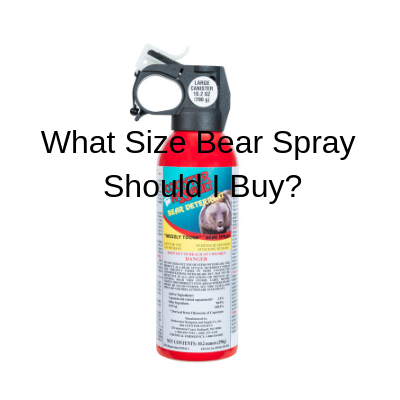 What Size Bear Spray Should I Buy?
If you're someone who likes to spend most of their time traveling, hiking, rafting or camping, we recommend that you should buy a bear spray for your protection and to control and calm aggressive and harmful bears.
Bear spray is basically a product made from ingredients from the genus capsaicin, it works as an effective method to deter bears. It's not something you wear, but you can actually spray it on the bear, and when this happens, it will have a strong impact on the senses of the bear, giving you time to run away.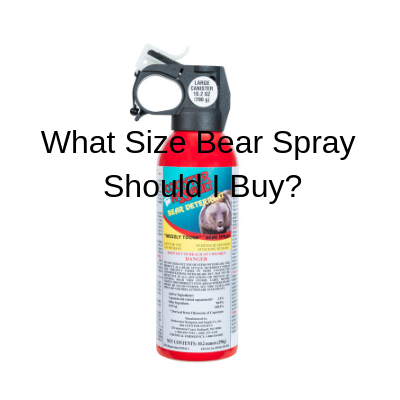 The spray is known to affect the eyes, ears and breathing of the bear, however, it is non-lethal. It is often used as a self-defense method and to lessen the deaths of bears due to self-defense by tourists.
If you're planning to purchase a bear spray, a question that arises is: what is the size of bear spray that you should purchase? This article will help you answer this question.
What size should I choose?
If we talk about the Frontiersman bear spray, it's a great pick. It is available in two sizes: a 9.2 ounce can and a 7.9 ounce can. The 9.2 ounce can offers a range of 35 feet, whereas, a 7.2 ounce can offers a range of 30 feet.
It depends up to you, which one you need to buy, as there are differences in price as well. The EPA has set a concentration limit for every manufacturer that deals with pepper sprays, in order to make sure that no bears are harmed.
Distances are important
If compare the distances that various sprays cover, the Frontiersman ranges to 35 feet, the counter assault bear spray ranges to 32 feet and the Guard Alaska spray ranges to 20 feet. All these sprays are some common names and popular for the features they offer.
Size affects the distance
The Counter Assault bear spray offers a size of 10.2 oz and can cover a distance of around 12 to 32 feet. This is actually effective in dealing with aggressive bears. The Guard Alaska bear pepper spray is 9 oz in size and covers a distance of 15-20 feet.
Moreover, the UDAP 18CP Super Magnum spray is 13.4 oz in size and covers a distance of 35 feet. The UDAP 18CP Super Magnum spray has the best reviews and is considered to be highly effective against brown and black bears.
The normal bear spray size that is considered by experienced hikers is around 7.9 ounce per bottle. It is effective in dealing with brown and black bears, the distance covered is also good. If you're planning on going on a hike and are planning to purchase a bear spray, some popular brands you can check out include products from Sabre.
Where to buy?
Bears Sprays are highly effective for self-defense and can be easily bought from Amazon or any other online website, at a price that is reasonable. Therefore, we recommend you to carry a bear pepper spray with you that is EPA approved, the next time you go on a hike.