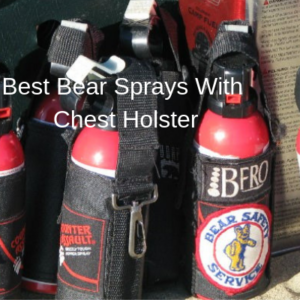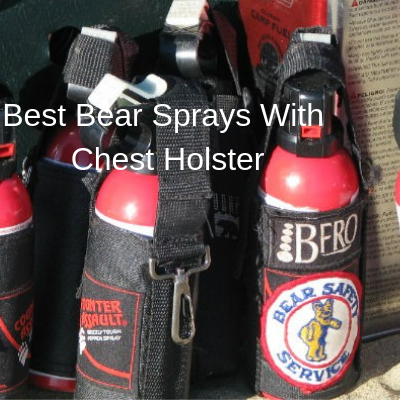 Best Bear Sprays With Chest Holster
If you are a lover of wild adventures, you must be well aware of the probability of encountering a bear along the journey. Bear attacks can be dangerous and potentially fatal if you do not have anything for your protection. Being adequately prepared can save you from a lot of danger, and this is where a bear spray comes in handy.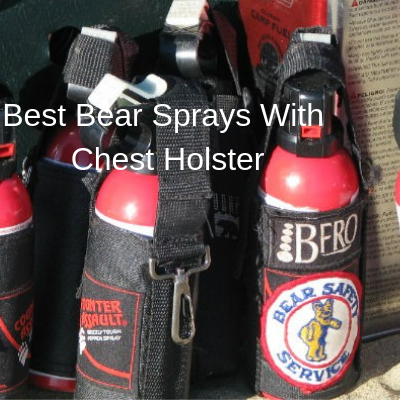 What is a bear spray?
First of all, we need to have a little introduction to bear spray. What is a bear spray? It is a pepper spray made up of oil, resins and peppers. Let's explore this life-saving product with the help of this article.
Various options are available in the market. You need to pay heed to the coverage area, strength and ease of usability while purchasing a bear spray. Another important feature to pay attention to is portability.
Bear spray cans are quite large and heavy, and you would want to ensure that the one you buy can be taken on trips with ease. Therefore, it is advisable to opt for bear sprays with chest holsters. The holsters ensure that the can is easily accessible for you.
Let us take a look at some of the best options that you have in this regard.
1. Frontiersman Bear Spray with Chest or Belt Holster
This is among the most effective bear sprays that you will find on the market. Weighing around 9.2 Oz, the spray can is equipped with a chest or belt holster to make things easy for you. It has a strength of 2% MC and offers you a coverage range of 35 foot.
The spray can is equipped with a glow in the dark feature. This ensures that you do not have to face any difficulty in locating the can in the dark. The spray is quite effective against polar, brown and black bears.
2. Counter Assault Bear Deterrent
This is option that you can consider without fearing of disappointment. The bear spray canister, weighing around 10.2 oz. is quite potent and strong. It offers you a range of 12 to 32 feet. It takes the spray approximately 9.2 seconds to form a dense fog which serves as a protective barrier and fends off the bear.
The spray can is equipped with a belt holster along with a safety cap. The safety cap minimizes the risk of accidental spray. It is also provided with glow in the dark safety feature to make it easier for you to find the can in poor lighting.
3. Guard Alaska
This is among the ultra-hot sprays that you will find on the market. It has been found to be effective against all the species of bear. Weighing approximately 9 ounces, the spray can have a range of around 15 to 20 feet. It comes with a nylon holster with belt loop and Velcro closure to offer you optimal convenience
Registered by EPA, this spray is safe for the environment. Thus, while you can protect yourself with the spray, you do not have to worry about incurring harm to the environment.
It has a spray time of around 9 seconds. This spray ensures that enough discomfort is caused to the bear to give you the time to get to safety.
The spray is also affordable. Therefore, if budget is an issue, this one would prove to be a suitable choice for you.